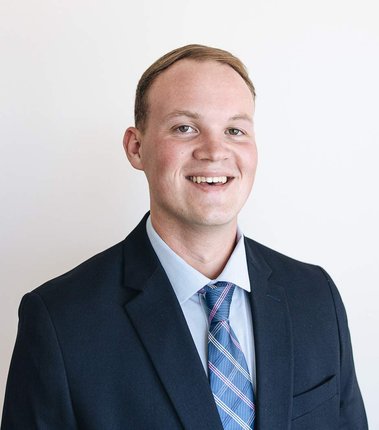 Meet Brett
Brett Sweeney is a UX/UI designer focusing on creating websites, mobile apps, and digital products for all platforms. In May 2022, he will earn his B.F.A. in graphic and interactive design from Tyler School of Art and Architecture at Temple University. In 2021, Brett was selected for the National Society of Leadership & Success, an honor society based on exemplary academic achievement.
At Temple, Brett used UX design principles to create intuitive products to increase accessibility for all users. His passion is in using research and empathy to solve problems and create a compelling story. Brett is proficient in all graphic design programs such as Adobe Illustrator, Photoshop, Lightroom & InDesign, and prototyping programs such as Figma, Adobe XD & InVision Studio.
Design Programs
Figma
Adobe XD
InVision Studio
Adobe Illustrator
Adobe Photoshop
UX Skills
User Experience Design
User Interface Design
User Research
Prototyping
Wireframing
Design Skills
Branding
Typography
HTML, CSS
Layout
Ideation

More about Brett
Brett's proudest accomplishment in 2021 was redesigning the landing page for the Philadelphia Courts System. His presentation and subsequent proposal to a panel of The First Judicial District of Pennsylvania is currently being considered as the new creative direction for the official courts.phila.gov website redesign. Another of Brett's standout projects from the graphic and interactive design program was a UX case study on cooking classes taught from your stove called "Stoven: Home Cooking Reimagined." Inspired by his love of cooking, the Stoven project taught Brett new research methodologies, wireframing techniques, and user persona creation based on research and survey findings. Brett's favorite part of the project was designing a prototype for the mobile interface and developing a logo with effective branding and iconography.
Prior to enrolling at Temple, Brett was head of principal photography for SHVPES, a metalcore band from Birmingham, England. He traveled with SHVPES to over 10 countries in Europe and cities throughout North America documenting their live concerts during the 2018 and 2019 world tours. In 2018, Brett earned his associate's degree in visual communications from Ocean County College (OCC). At OCC, he was vice president of the Asian Culture Club (2017-2018), treasurer of the Photography Club (2016-2017), and was awarded a member of the Deans List in both 2017 and 2018. A personal achievement that Brett is especially proud of is his job as a waste collector at The Department of Public Works of Surf City, New Jersey, which he works to help fund his studies at Temple. When Brett isn't working in his UX/UI design studio, he enjoys photography, getting tattooed, and all things related to Japanese culture.